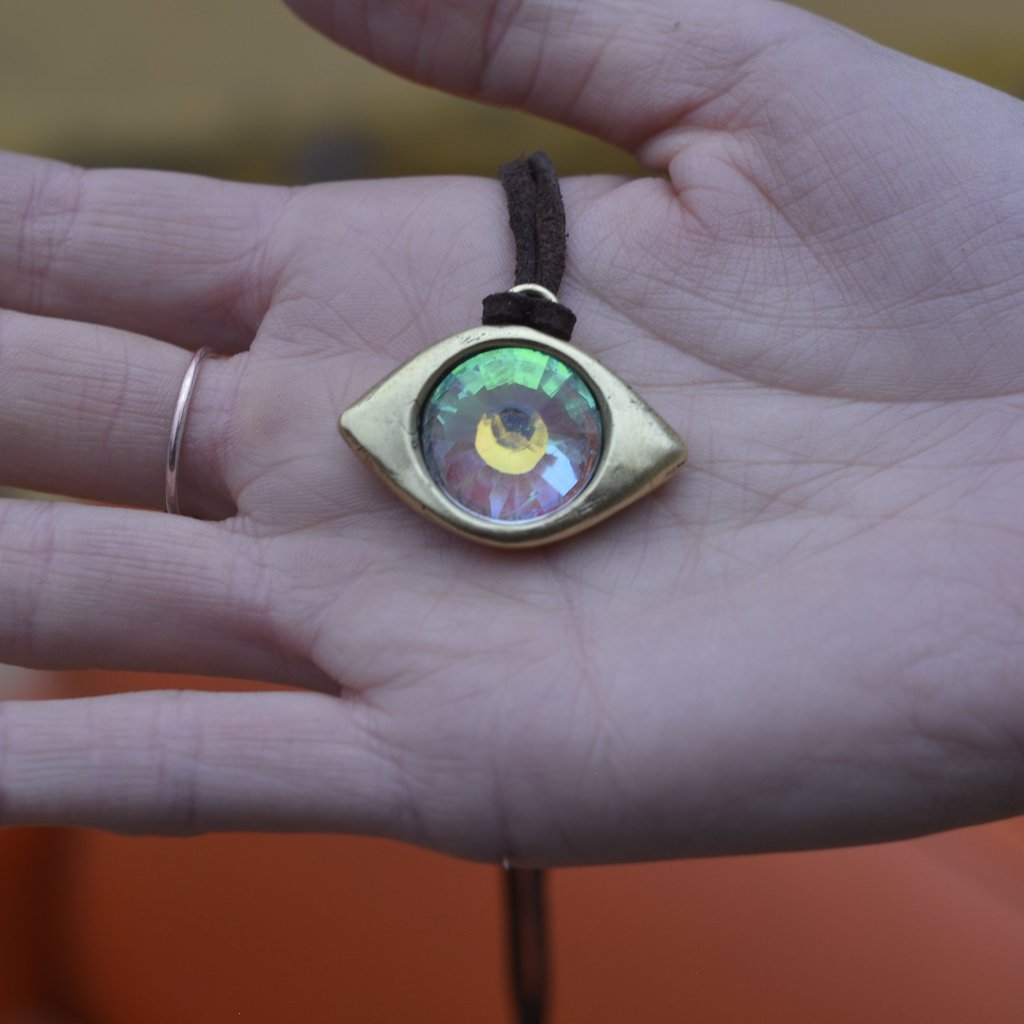 GOLDEN EYE - RESTOCK - Original Portal Lens
Details
The Golden Eye Kaleidoscope Necklace Monocle
This art object / experimental camera lens reminds the wearer that we create the world with our thoughts as well as the words we choose to speak.
Our Crystal Vision lens is set inside of a handmade Golden Eye, for creating amazing imagery and photographic effects.  It is the perfect size for your eyes to see cosmically, and for the small micro camera on your phone to catch glimpses of the future.
Suspended on a 33" Tan Ultra Suede
18mm Crystal with Portal effect.
Handmade in DTLA.