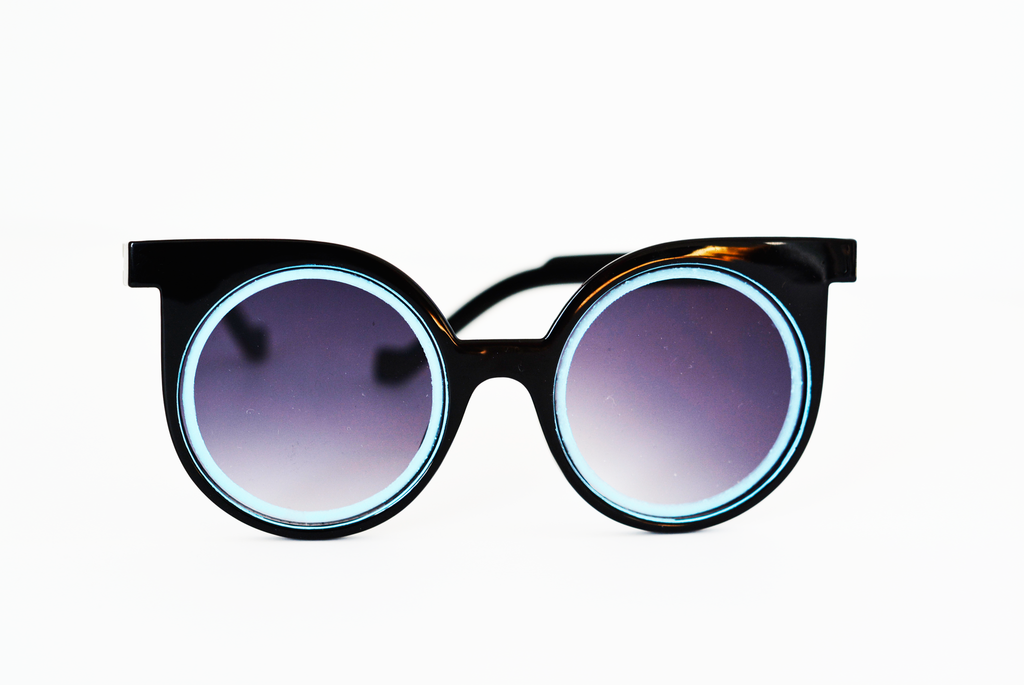 FUTURE SUNGLASSES - WHITE ON BLACK "ECLIPSE"
Details
Introducing: Future Eyes : Sunglasses / EyeWearArt
We are developing a series of sunglasses that have a very unique touch.  Each lens is hand-painted in LA to create a one-of-a-kind art piece. 
The reason for the hand painted series is to transform "sun glasses" into "eyewear art" and remind people that in every moment we have the opportunity to contribute our own personal touch on the world. 
These are painted with a high quality long-lasting paint.  The lenses feature 100% UV protection and the glasses are collectors items. 
This style is the Future Eyes "Eclipse" edition and is painted with a white outline on the lens.  All of our eyewear will be part of a documentary series about seeing the future now, and how we are all building the world around us with our thoughts. 
With Love,
FUTURE EYES