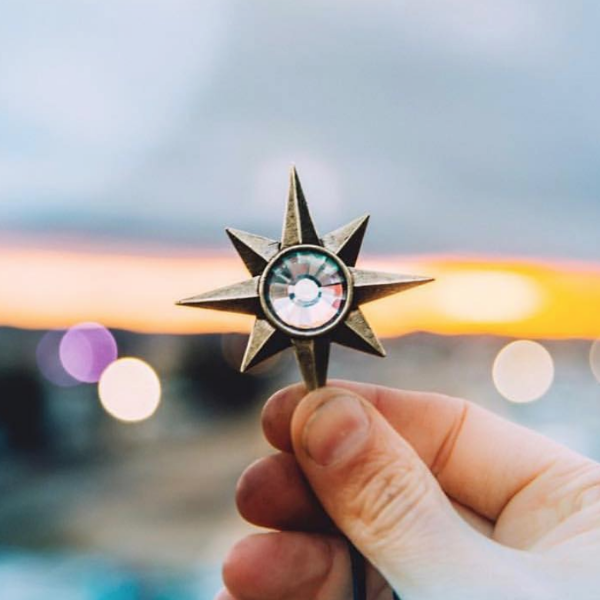 Light Compass by Future Eyes
Details
Limited edition "Light Compass" for sun gazing and channeling solar energy, for aligning body with spirit. This compass monocle is hand-made in Los Angeles and designed by Future Eyes and Geo Johnny Ray.
The Light Compass comes with:
- 18mm rainbow portal crystal
- Solid brass - oxidized and tumbled
- Black ultra-suede necklace 33"
 - Velvet carrying pouch
Love & Light
FUTURE EYES