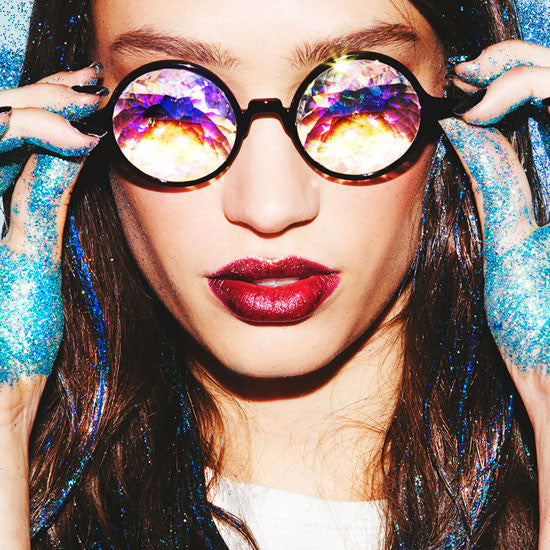 THE ORIGINAL KALEIDOSCOPE GLASSES
Details
The Future Eyes Kaleidoscope Glasses take users on a kaleidoscopic adventure with our Original 50mm Rainbow Crystal Prism Lenses.  Handmade in LA.
Transcend time, and experience the magical spectrum of light through unique rainbow colored vision.
Your crystals are a new lens for viewing the world as well as a tool for creativity. Take a photo through your Future Eyes and capture the future through your visions.