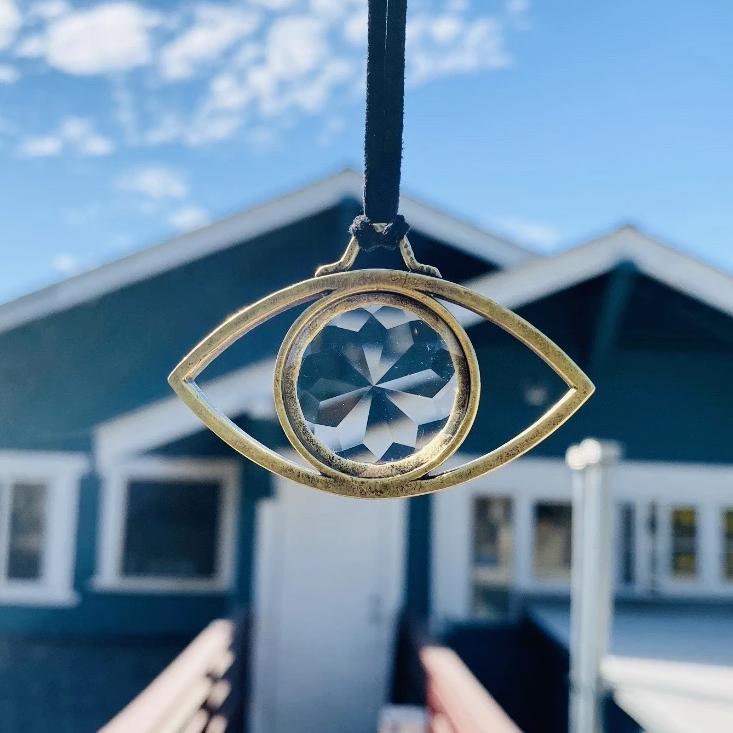 Golden Eye - 25mm Crystal Lens (NEW!)
Details
The Golden Eye comes with a 25mm lotus crystal lens. 
Handmade in Los Angeles out of solid bronze and perfect for experimental image creation / photographic effects / sun gazing. 
- 25mm Optical quality crystal lens
- Jump Ring / Horizontal hanging
- Velvet Carrying pouch
- 32" Ultra suede necklace.